Celebrate Soulfully During Black History Month at Walt Disney World Resort
As February begins, guests of Walt Disney World Resort can explore new and traditional ways to "Celebrate Soulfully" during Black History Month with a variety of experiences to celebrate, educate and honor Black heritage and culture throughout the resort.
From art to food to music and more, there are many opportunities to feel soulful, including several new ones debuting in February.
With the EPCOT International Festival of the Arts presented by AT&T in full swing, guests will have the chance to meet two of the Black artists featured in this year's festival lineup. From Feb. 3-5, Kahran and Regis Bethencourt, founders of CreativeSoul Photography, will be at The American Adventure pavilion to showcase their reimagined visions of classic Disney princesses through dolls, costumes, and photographic prints. And for the first time ever, there will be a gallery exhibit featuring life-sized dresses and natural hair styled wigs seen in their photographic prints.
Black Broadway performers will be featured during the DISNEY ON BROADWAY Concert Series on various dates between Feb 4 – 19. They include:
L. Steven Taylor (The Lion King)
Kissy Simmons (The Lion King)
Michael James Scott (Aladdin)
The already colorful and diverse Disney Springs Art Walk: A Canvas of Expression will receive two new additions by Black artists, and they will both paint their work live during Black History Month. Ernest Shaw and Nneka Jones will join the likes of Everett Spruill and David Anthony Geary. By the end of February, guests will be able to celebrate the work of four Black artists on the Art Walk, showcasing the ongoing commitment to diversity and representation at Walt Disney World.
If guests visit Disney Springs often, they may be familiar with the smooth sounds of Motown experienced through live entertainment on Monday nights. This February, Black music will take centerstage with Black musicians featured on all three main Disney Springs stages on Sunday, Monday, and Thursday nights.
Disney's Animal Kingdom Theme Park continues to highlight Black culture through a variety of music and art found throughout the park. Move to the beats of the Congo with the Tam Tam Drummers, let loose with the Caribbean Street party music of Viva Gaia, then take home authentic imported African art, clothing, crafts, instruments and toys created by African artisans available at Mombasa Marketplace.
At the Conservation Station, guests can uncover the secrets of how Disney's first Black animator, Floyd Norman, brought favorite characters to life using real life animals as inspiration.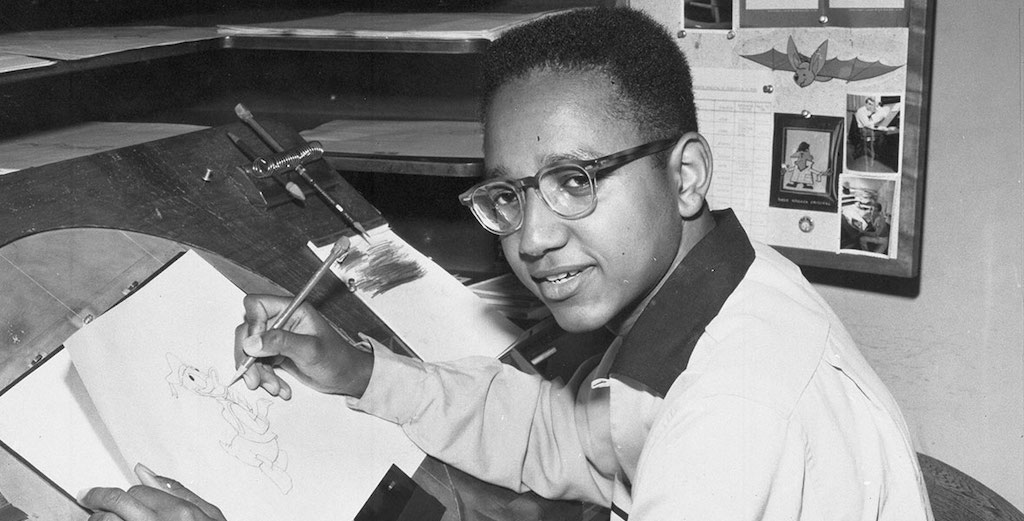 Be sure to stop and take in some of the fun with Magic Shots across property featuring Princess Tiana in her element at Tiana's place, selfies with Penny and friends from The Proud Family and more.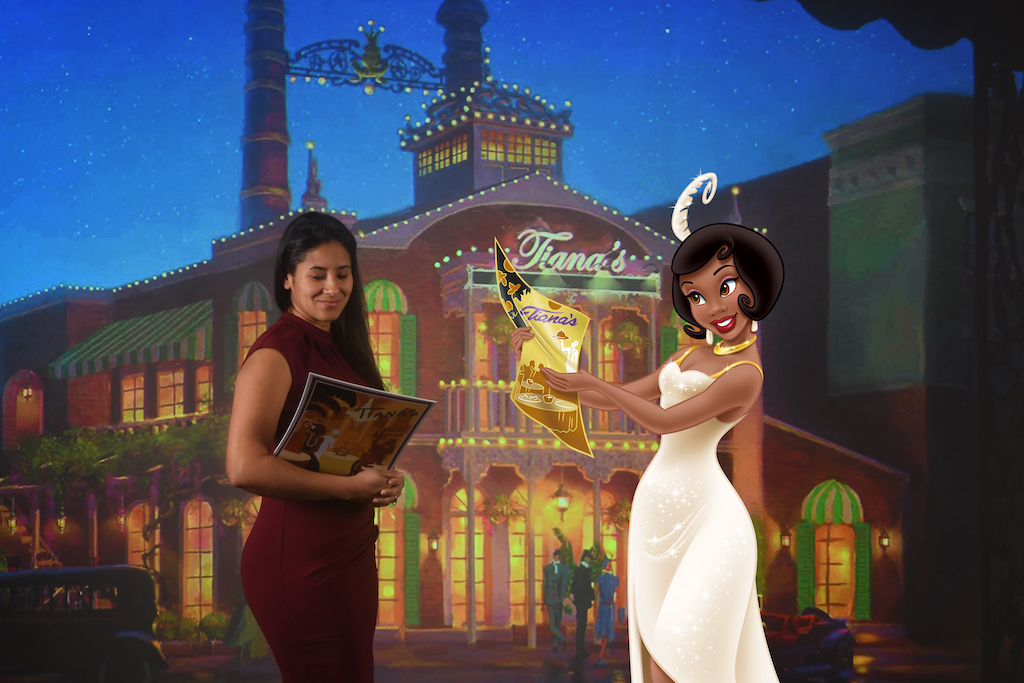 And of course, we must highlight Cooking with Soul! For Black History Month, guests can explore both existing, returning, and brand-new Food & Beverage offerings across Walt Disney World. And new this year, each Food & Beverage location will now highlight the cast inspirations of dishes with photos and storytelling.
Some new items debuting for February include:
Shrimp & Grits featuring spicy shrimp, corn grits with bacon jam and crispy radish at Tiffins in Disney's Animal Kingdom Theme Park
Tiana's Mardi Gras Shake featuring a cinnamon vanilla milkshake topped with a Mardi Gras King Cake Doughnut served at Hollywood Scoops in Disney's Hollywood Studios
Gumbo with chicken, andouille sausage, okra and seasonings offered at ABC Commissary in Disney's Hollywood Studios
Pineapple Mule cocktail with Uncle Nearest Tennessee Whiskey, pineapple juice, ginger beer and mint available at Geyser Point at Disney's Wilderness Lodge
Soulful Sunday Dinner at The Artist's Palette at Disney's Saratoga Springs Resort & Spafeaturing a dinner plate of barbeque chicken, collard greens, black eyed peas and house-made cornbread
Jamaican Jerk Chicken Frites featuring Sweet n' Hot jerk marinated chicken, pineapple salsa, scotch bonnet aioli and fries available at The Daily Poutine at Disney Springs.
We hope everyone enjoys all the ways to "Celebrate Soulfully" at Walt Disney World for Black History Month and throughout the year.
Disney Cruise Line has recently opened their new cruise terminal at Port Everglades in Fort Lauderdale, Florida. Here are five reasons why guests will love sailing with Disney Cruise Line from Fort Lauderdale. Second Year-Round Disney Cruise Homeport in Florida: Disney Cruise Line is expanding its fleet and opening its second year-round home port in … Read more
Read More
Crazy Imagination Travel Advisors are experts at the art of vacationing Disney and beyond. No two families are alike and no two vacations are alike. Each vacation is carefully planned and customized to our guest. From the Walt Disney World Resort in Florida to world-wide adventures in Australia, our Travel Advisors are ready to help guests plan their dream vacation. Go ahead. Put our service to the test!