Explore the Extra Magic: 'Ohana Fun at Disney's Aulani Resort
Aulani, a Disney Resort and Spa in Hawai'i was inspired by the welcoming spirit of the islands, creating a true home away from home for our guests. We are so excited for everyone to enjoy all the beauty, stories and rich culture Aulani Resort has to offer.
To help guests make the most of their time, we've compiled a list of some of our favorite recreational activities at this one-of-a-kind resort!
Explore the beauty of Hawaiʻi
Taking into consideration the beautiful natural landscape and the local culture, Walt Disney Imagineers created Aulani Resort as a truly special place that celebrates the beauty of the islands.
guests can discover all of the special details with a guided Māka'ika'i (tour or sightsee) during their stay. There are three different complimentary (!) tour options:
Māka'ika'i, the Nature and Wildlife of Aulani Resort: This tour takes guests on a walking tour through the resort for an in-depth look at the perfectly curated balance of manmade structures and natural surroundings. An entertaining guide will also highlight the broad canopy of the Waikolohe Valley, the lush space full of "mischievous waters" between the two towers, and the other beautiful natural spaces that call Aulani home.
Māka'ika'i, The Art of Aulani Resort: During the design of Aulani Resort, Walt Disney Imagineers reached out to local artists to help tell the stories of Hawai'i throughout the resort. This tour offers guests the chance to see how this inspiration helped bring the resort to life. Along the way, a guide will showcase unique interior design aspects, dramatic storytelling murals and one of the largest collections of contemporary Hawaiian artwork on the islands.
Be sure guests check the Daily 'Iwa (aka Aulani's daily activities schedule) for available tour times. The schedule is available at locations around the resort or on the Aulani Resort mobile app.
Discover new surprises
Has anyone heard of the Menehune? According to local legend, they are the mischievous, shy and maybe even a little magical beings of Hawai'i. They are known for their skilled craftsmanship, evidence of which may be found by curious guests throughout Aulani Resort.
And if guests are in the mood for more exploring, the Menehune Adventure Trail can take them on a high-tech, interactive scavenger hunt for enchanting surprises! Explorers will use a special tablet to solve riddles, discover hidden wonders and learn about Hawaiian history and culture along the way.
guests of all ages are invited to enjoy this complimentary experience, but some clues may be better suited for kids who are a little bit older (pre-teen age).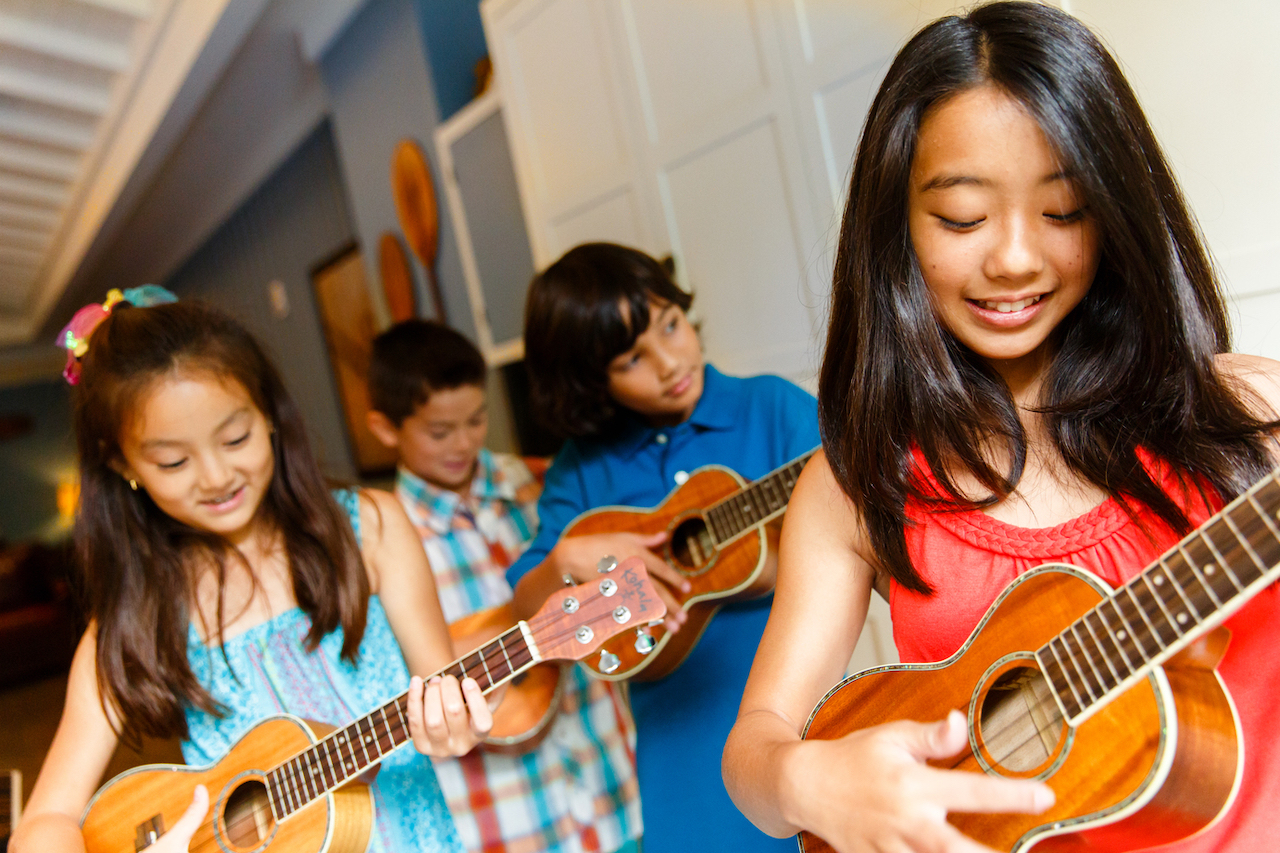 Learn the 'ukulele
Music is a beautiful and meaningful part of Hawaiian culture. guests will often hear the delightful chords of the 'ukulele, one of the islands' most popular instruments, fill Aulani Resort. Good news—our talented cast members in the Pau Hana Room are there to help guests learn how to play this fun instrument!
During this 45-minute experience, cast members will share the history of several traditional Hawaiian instruments and guests will learn a few chords on the 'ukulele! By the end of the class, they'll be able to play along with some of today's popular songs.
A hui hou! We hope to see you again real soon!
The magic of Aulani Resort is endless for our guests! These exciting experiences are just the tip of the iceberg of family fun to be had on an enchanting Hawai'i vacation.
Disney Cruise Line has recently opened their new cruise terminal at Port Everglades in Fort Lauderdale, Florida. Here are five reasons why guests will love sailing with Disney Cruise Line from Fort Lauderdale. Second Year-Round Disney Cruise Homeport in Florida: Disney Cruise Line is expanding its fleet and opening its second year-round home port in … Read more
Read More
Crazy Imagination Travel Advisors are experts at the art of vacationing Disney and beyond. No two families are alike and no two vacations are alike. Each vacation is carefully planned and customized to our guest. From the Walt Disney World Resort in Florida to world-wide adventures in Australia, our Travel Advisors are ready to help guests plan their dream vacation. Go ahead. Put our service to the test!