5 Favorite EPCOT International Festival of the Arts Photo Ops
During the EPCOT International Festival of the Arts, guests can celebrate the art of photography with themed photo ops from January 13 through February 20, 2023!
There are quite a few places around EPCOT to capture works of art during the festival with Disney PhotoPass Service, but here are five of our favorites!
Figment Magic Shots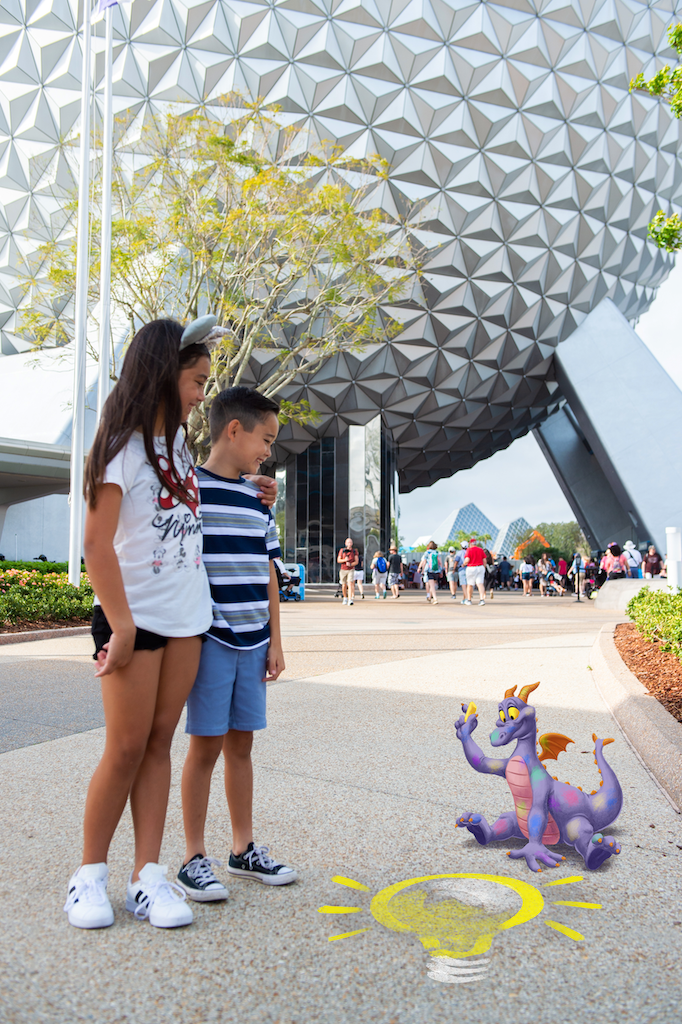 Magic Shots are all about using our imagination, which of course leads us to Figment! This year, we're introducing three new Magic Shots inspired by everyone's favorite playful dragon. Guests can find these Magic Shots at the following locations:
Figment Wings: Most Disney PhotoPass locations in EPCOT
Figment Chalk Art: At the main entrance to the park and near the entrance to World Showcase under the Monorail beam
Figment Flying: Most Disney PhotoPass locations in EPCOT
Tiny World Magic Shot: Festival of the Arts Edition
This 360-degree shot near the main entrance of the park (now available both during the day and after dark!) has quickly become a fan favorite, so we're giving it a bright splash of color during the festival. Even if guests have taken this photo before, be sure they stop by for this limited-time edition.
Artful Step-in Frames
All around EPCOT, guests can literally step into works of art. The more they have fun with it, the better their photos will be! Disney PhotoPass photographers will be at select locations to help guests strike a perfect pose.
Paintbrush Prop + Magic Shot
No, these Magic Shots aren't a figment of our imagination! After 6 p.m. at the main entrance of the park, a photographer can offer guests a special prop that creates a beautiful light painting Magic Shot when the photo appears in their gallery. Art made easy!
Pixel Stick
When the sun goes down, the famous pixel stick comes out! Guests can bask in the glow of the light while a photographer creates a painting around them. Every photo taken through this method is a completely unique work of art. It's available near Creations Shop on the pathway to World Showcase. When guests see a giant light-up stick being masterfully twirled around, they'll know they're in the right place.
Guests can easel-y download and share these and all of the other Disney PhotoPass photos and videos from their entire visit by purchasing Memory Maker or Memory Maker One Day entitlement.
Disney Cruise Line has recently opened their new cruise terminal at Port Everglades in Fort Lauderdale, Florida. Here are five reasons why guests will love sailing with Disney Cruise Line from Fort Lauderdale. Second Year-Round Disney Cruise Homeport in Florida: Disney Cruise Line is expanding its fleet and opening its second year-round home port in … Read more
Read More
Crazy Imagination Travel Advisors are experts at the art of vacationing Disney and beyond. No two families are alike and no two vacations are alike. Each vacation is carefully planned and customized to our guest. From the Walt Disney World Resort in Florida to world-wide adventures in Australia, our Travel Advisors are ready to help guests plan their dream vacation. Go ahead. Put our service to the test!